As a longstanding full-service mechanic in Nampa, ID, we're here for your vehicle at all stages of its life. That includes routine maintenance like oil changes and brake repairs! Maintenance will keep those bigger problems from causing you headaches and will extend the life of your vehicle overall. From oil changes to part replacements, make AATCO Transmissions and Towing your partner for scheduled auto services.
Oil changes: Oil changes are the cornerstone of routine maintenance in Nampa, ID. Every 5k miles, bring your vehicle to us for a thorough and complete oil change. We'll swap your oil for some of the best synthetic around, give you a new filter and top off your fluids. Need something while you're here? Just ask!
Brakes: Your brakes are your biggest and most important safety feature. Don't let worn brake pads keep you from stopping on a dime. Schedule service to have your brakes replaced, including pads and shoes, caliper and rotor repair and even master cylinder service.
Factory maintenance: Every vehicle has unique needs. If you're approaching the 30, 60 or 90k mileage, come to us for routine service specific to your vehicle. From belt changes and fluid flushes to tune-ups and brake replacements, we'll take care of your car as the factory intended.
Tune-ups: Changing spark plugs, adjusting belt torsion, flushing your coolant and more can all go a long way towards improving your car's performance and gas mileage. Using diagnostics, we'll figure out what needs to be tweaked before sending you back on the road.
Parts: Need replacement parts? We source our parts from reputable suppliers and only offer OEM parts, to ensure you're staying within warranty and getting the best possible performance.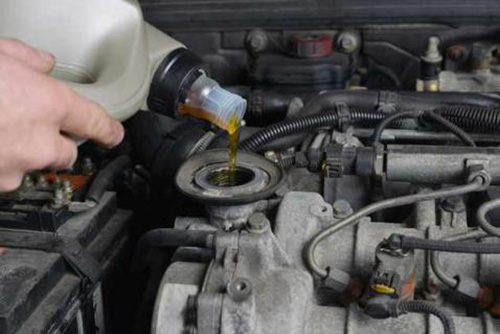 We'd love to get to know your vehicle!
Bring it in for routine oil changes, brake repairs, factory-scheduled services, tune-ups or checkups and we'll make sure it gets our undivided attention. Count on our attentive staff of qualified mechanics to ensure your vehicle is well-maintained.
Reach us today at 208-461-5675 to schedule a service appointment.